About Allen & Allen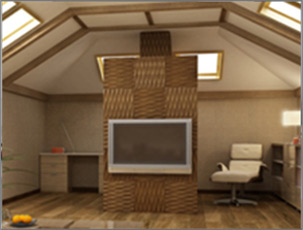 We Are Family
Run & Local
When we established our business in 1982, we began gathering a staff complement that has become one of our core assets. Today, we have a group of family builders, who have earned our trust while they accumulated hundreds of years of collective experience. When it's time for your next housing revamp, the odds are good that you will recognise some of our builders from your last project, just as many of today's clients welcome back the same builders who remodelled their homes years ago. With Philip and David Allen in the driver's seat, our business has become a well-respected brand that you will have spotted on the red and blue vans that zip around your neighbourhood streets.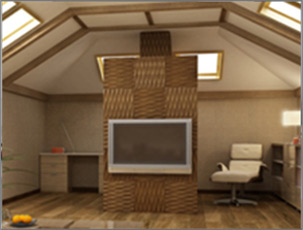 We Show Real Client
Projects On Our Website
Many construction companies use bait-and-switch tactics and are notorious for showing you portfolios of finished projects that, while carefully and skilfully done, were carried out by other businesses. As professional builders, we are always improving our skills, services, and results. We put our best into every project, which frees us to show you images of our own work. When you come to our store front or reach us online, we guarantee that the images you see are of projects that we have done ourselves, which means you can trust that your personal project will be handled as skillfully as those in our portfolio. For us, even those minor tasks need to be tackled properly, even in the areas hidden inside ceilings and walls where you will never see them. Essentially, we complete the job in a way that ensures you don't have to call us back to tie up loose ends that should have been taken care of at the beginning.
We Offer Every Service You Could Need
Our services cover all your small and large projects. We offer you renovation services at every level from the minor to the ambitious. Some refurbishments impact on the way you live and suit new and static home owners, while others improve your return on investment by up to 200 per cent, making them ideal before a resale. If you have ideas for your home's improvement, we can help you to put them into action. If you're unsure about the changes you'd like, we will help you to develop your goals over a cup of coffee.

A fresh coat of paint can give you a 90 per cent return on investment and reinvents the look and feel of your home. Our professionals have years of painting experience and they emphasise neatness, leaving your furniture and plumbing clear of paint. Our expert in-office guidance will help you to use wall colour to change the spaciousness and illusion of light in your space.

Our electricians are NICEIC registered, which means they conform to high safety and competency standards that come with the NGO's insurance backed warrantee. Our electric work is done without the stops and starts that can come with costly bills. We are experienced enough to set a functional schedule that won't need changing unless you want it to. We are qualified to give your electrics the green-friendly stamp by bringing you the most power-efficient options.

An unqualified plumber can cause more damage than the plumbing or gas problem itself. Our plumbers have gas-safe certification and can handle practical and up-to-date projects, bringing you an invisible, water and power efficient system that comes with lower monthly bills. We're well established in the community, so we can serve you better, with guaranteed, insured results…and we won't leave muddy footprints all over your carpet.

You don't need to understand the difference between taupe and beige when you're working with our decorating team. We are cautious listeners who can match your style and incorporate it into your home. By understanding the difference between classic and trendy, we help you to build a look that will last. Even better, we'll do it according to a timetable, your budget, and your convenience.

The roof of your home is unique in that it has challenging practical elements but also changes the look of your house's exterior and garden. Our roofing team has decades of experience with your neighbourhood weather, which means we will overcome the expensive damage that extreme temperature causes. Our roofs have no weak spots, leaving you insured and guaranteed of lasting quality.

Flooring has undergone some exciting new changes, bringing back high quality hand-treated materials and budget-friendly options that mimic natural resources. The increasing number of options for materials is difficult to navigate, so use our online guide to introduce you to all the possibilities. Our flooring experts offer licensed installation that outlasts heavy wear and tear. We are capable of the range of skills needed for the many flooring requirements in this niche.

Kitchens are the center of any home, we can help with any building need you may have for your kitchen. From a simple cosmetic refresh to an install of a brand new and custom made kitchen. We can help you build a kitchen that suits your lifestyle and we aim to do it as quickly and with as little hassle as possible. We fit and install both electric and gas ovens, microwaves, sinks, dishwashers and any other appliances right into your kitchen to make them blend into your new kitchen.

Bathrooms are one of the areas that really add value to a home, a large spacious clean bathroom is highly desired. We can help you with whatever style of bathroom you want, from a minimal wet room to a classical escape. As we employ plumbers, tilers and builders who have worked together for years our work is always to a high quality finish and completed much faster than others.